It seems that good news travels fast! We're proud that the launch of Procurement Partners has already made the news in The Caterer.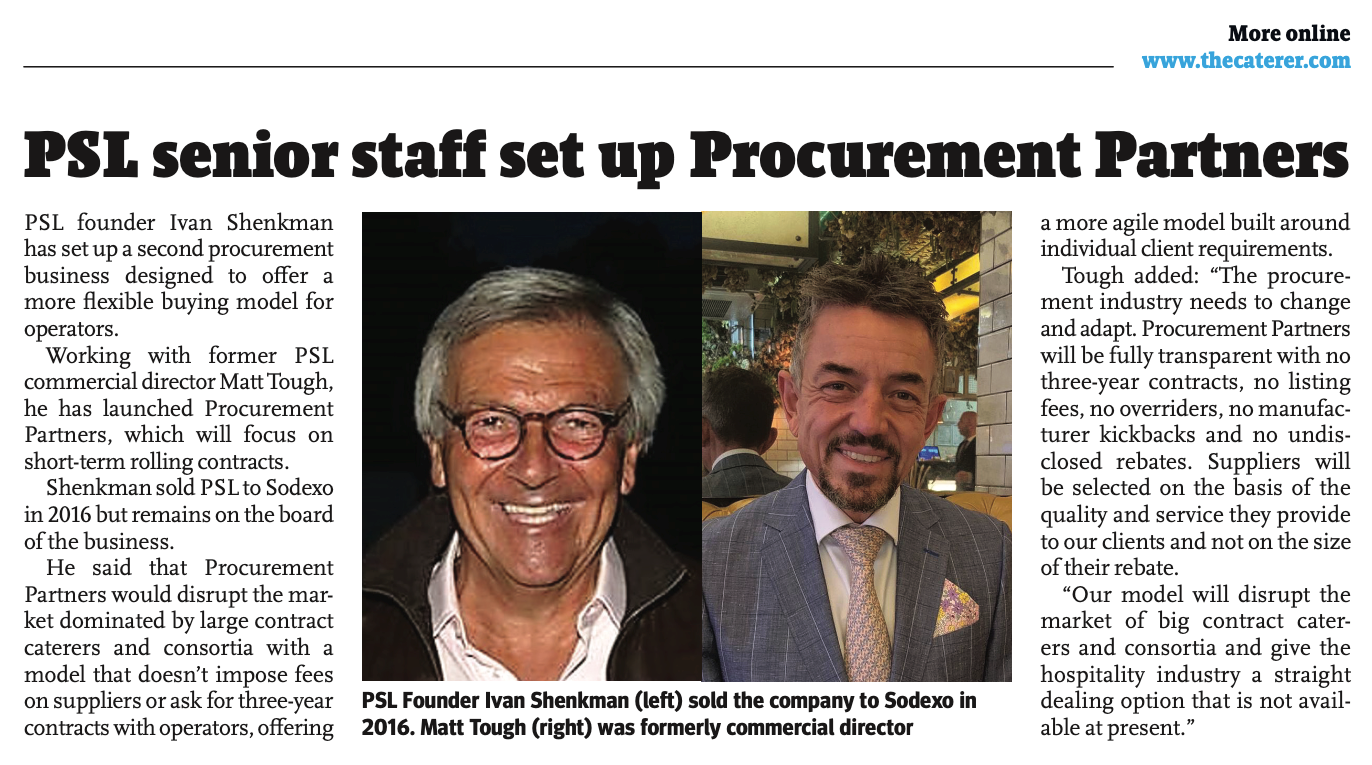 To read the article in full on The Caterer, click here.
We're looking forward to sharing more good news on our website, we're also looking forward to being featured in The Caterer as we grow.
Get in touch to find out how we can help your business.